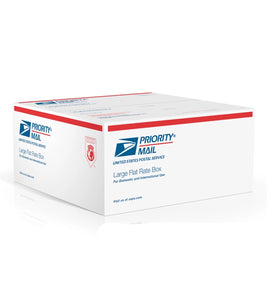 Nectar Box 20 lbs---Stuff the Large Box
ONE BOX PER ORDER PLEASE
AND THEY DO NOT SHIP
WITH OTHER ITEMS
Formulated with 'All Natural' plant sugars that most closely replicate nectar from Mother Nature's flowers.
This box of nectar could last you all season.
4 x 5 lbs or 8 x 2-1/2 lbs
(we configure)
(Value=$79.80/ Save=$16.85)
NOTE: Sometimes, at our discretion, and depending on availability we may substitute 2-1/2 lb pouches. Same nectar and same price.
IMPORTANT NOTE: To purchase the most nectar for the least shipping we use USPS Flat Rate Priority Mail boxes and fill to capacity with nectar. The boxes are a specific dimension and are totally filled with nectar and there is no room for feeders and other products.
We premake these boxes and
they do not ship with other items.
REALLY, REALLY IMPORTANT NOTE: If you want to order additional items at the same time as the "Stuff the Box", please order these items via a new order.
ONE BOX PER ORDER PLEASE